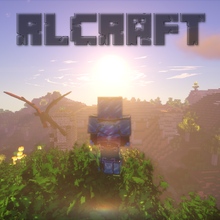 Welcome to the Official RLCraft Wiki!
Welcome to the official Wiki for the
RLCraft modpack
, made by the one and only
Shivaxi
the great (&
others
)! RLCraft is a Minecraft Modpack consisting of approximately 169 separate
mods
that have been bundled and tweaked by Shivaxi to create a challenging Minecraft fantasy world. The modpack is currently at version 2.9, and runs on Minecraft version 1.12.2.
While trying to survive in this world you will discover dragons, castles, dungeons, skill systems, new crafting systems and, if that wasn't enough, most of the mechanics of traditional Minecraft have been modified, so make sure you read the getting started guide. Also, if you haven't yet installed RLCraft have a look at the installation page.
This wiki is a work-in-progress, which explains why you won't find everything you look for right away. More and more pages will be added to this as time goes on, and as the modpack evolves. You can help by adding missing pages or adding missing information on existing pages. Many of the individual mods also have their own wiki, so information can also be found through those links. Make sure to check the wiki's rules before making edits.
Contributing
If you're interested in contributing, by all means, go ahead - as long as you add things that are true while following the same template as the rest of the Wiki for your page. Don't troll, or your article will be removed.
If you're thinking about becoming an active contributor, please contact one of the Wiki Admins over Discord on Shivaxi's Discord to get your Wiki Contributor role there, to keep everything organized.
Needed Pages:
Important articles